July 12, 2016
by Amber G.

Should you look at search engine optimization as a new marketing channel for your law firm?
Ask many different people and you will receive many different answers. The hipster marketing crowd will grin from ear to ear and assure you it's the smartest thing you can do. The old-school marketing crowd will scowl and tell you it's a complete waste of time (and money).
We're here to tell you that the real answer is it depends. Certain law firms will benefit greatly from a search engine optimization campaign; others will receive very little benefit, if any at all.
This page will give you the education on law firm SEO that you need in order to make the decision for yourself. We'll go over how search engine optimization works, how it may or may not benefit your business (the law firm), and how you can decide whether or not to pursue it as a new marketing channel. Read on.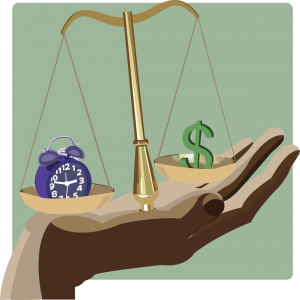 First: What SEO can do for your firm
Search engine optimization (SEO) is a fancy name for putting your website at the top of Google for any popular search term. For example, imagine you own a law firm located in San Diego specializing in personal injury cases. You may try to get to the top of Google for a search term like "injury lawyer san diego".
If the term "injury lawyer san diego" gets 1,000 searches per month, by being in the #1 position, you will receive hundreds of relevant website visitors from the people searching for that term.
From there, your website will turn the relevant visitors into actual phone calls.
You close the client once he or she reaches out, similar to as you would if a client had found you through the phonebook under the "Injury Lawyer" tab and given you a call from there.
In theory, search engine optimization is simple and very effective. Ranking high for a search term with 1,000 monthly searches might result in hundreds of website visitors, dozens of phone calls, and a certain number of new clients every single month. You may be ranking for a few of these search terms at once. And because traffic from search engine optimization is technically "free" – you don't pay per click once you're on top – this new business, in theory, just falls onto your lap.
But unfortunately, when it comes to law firm SEO in particular, SEO is not always so cut-and-dry.
When law firm SEO doesn't work
There are three instances when pursuing search engine optimization won't help you as a law firm.
If your law firm is particularly specialized, SEO will result in lots of website visitors, but very few actual clients.
For example, a law firm specializing in helping biotech startups may have difficulty finding lucrative, active search terms related to their specialized client base. They would be forced to target broader search terms that receive a significant number of monthly searches per month. Ranking for a broader term like "san diego medical law firm" would send indeed result in website traffic, but in our sample firm's case, it would not be the the right website traffic. Medical clients are not the same as biotech startup clients.
If your law firm is dealing exclusively with large corporations, it may not benefit from SEO in the traditional sense, either. The ultimate goal of high Google rankings is generating phone calls from potential clients. But, most big-brand clients do not use Google to find legal help in the first place.
Finally, if your law firm is nearing its client capacity, SEO is probably not the smartest business choice. With SEO, you run a campaign and reap the rewards of being on top every single month. If you have to cut off accepting new clients after the second or third month of being on top, you will have invested a lot for just a little reward.
When law firm SEO works well
Basically, if you don't fall into one of the three types of law firms described above, SEO is a fantastic marketing channel to pursue.
In all other cases, website traffic results in consultation requests from sellable clients, which is exactly what you need from your marketing efforts.
If your potential clients are performing Google searches, or looking on Yelp, or Avvo, or doing anything online of that nature, being front row and center when they inevitably do a Google search will help you get on the phone with them and set a meeting.
By being on top, you'll also be ahead of your competitors, which means they are calling you first, and not as an afterthought or "backup".
It really is that simple. Unless your client base is particularly specialized, or you deal with massive companies, or you don't need very many new clients, then search engine optimization is a very good idea. And now you know why it is such a good idea – you didn't need a marketing guy telling you how to make up your mind.
What's not so simple is finding a SEO firm that can get you to the top for the right keywords.
You need an informed, reputable firm that can find lucrative search terms for your law firm in particular, and you need a firm that can actually rank you in search engines for those lucrative search terms once they are found.
How to choose the RIGHT Law Firm SEO agency
SEO companies are a dime a dozen. A quick Google search for "attorney seo" and you'll find dozens of companies that promise the same thing – front page ranks. So what makes us different? Simple! We are the only attorney marketing agency in the world that offers front page rankings for zero fees upfront. In an industry full of snake oil salesmen, our "pay nothing until you get first page ranks" SEO service is the ultimate commitment to your success. We tie our success with yours. When you win, so do we.
How to get started on performance based law firm SEO
Contact SearchAdvisor by clicking here or calling 1-877-819-7654
We're different from other SEO firms because we want your business only if we know we can get tangible results for you, the client. If you don't rank, you don't pay! It's that simple.
Our track record of success is so consistent because of this ideology.
Here's how it works:
You contact us by clicking here or calling 1-877-819-7654
You give us some details on your law firm and the types of clients you're trying to acquire
We do our research – if we can find good search terms for your law firm, we proceed; if we don't, we let you know that you may want to focus on something other than SEO
If your firm is a good fit for SEO, we run a campaign for your business, and you shoot to the top of Google for relevant queries that your target potential clients are searching for
You receive the website traffic (and the accompanying phone calls) that you need in order to schedule consultations and close clients
And it really is that easy. Search engine optimization is one of the best ways to make your phones ring and increase your case load – but only if your law firm is a good fit for search engine optimization in the first place.
Contact SearchAdvisor by clicking here or calling 1-877-819-7654 and we'll be happy to show you how you can leverage SEO to generate more clients than your firm can handle.
Get More Clients Then You Can Handle
If You Don't Rank, You Don't Pay. Risk Free SEO Services
No long term contracts. $0 to signup.